"Dr Mario Placard" by n0cturbulous is licensed under CC BY-NC-SA 2.0
IFC 2020 Dr. Mario Tournament
This is a tournament that will be held over virtual IFC weekend, August 28 - 30.
Rules (MAY CHANGE)
We're doing a Dr. Mario tournament! We're still deciding on which web platform to play the game but the rules WHICH ARE SUBJECT TO CHANGE will go something like this:
The tournament is 1 on 1 versus matches, single elimination.
The winner will be the first to three wins (standard Dr. Mario vs)
Difficulty will start around 4 - 6, and increase in subsequent rounds. Speed is up to player preference
Should a disconnect, crash, or other unfortunate event happen, we as hosts will keep track of wins, and will resume from that number (If player A has 2 wins, and player B has 1, and it crashes, the game will be relaunched. The game itself will report 0 - 0, but we will continue as if it was 2 - 1)
The winner will receive a 16" giant COVID-19 plush (should the winner decline or not provide appropriate shipping/contact information, we will move on to 2nd place, 3rd, etc)
There will be prizes for 2nd, 3rd, and 4th place, TBA
Additional Information
Myself, my cohosts, and the two players will be in a Discord room
Each player must stream the game window
Myself and my cohosts will spectate and announce the games
If cheating is discovered, it will result in immediate disqualification.
Instructions & Materials to play
Download necessary files
Install RetroArch
Once you have downloaded the files above, run the installer for RetroArch. Hopefully the defaults for the questions it asks will be fine.
Run RetroArch
Select Load Core
Select Download A Core
Select Nintendo - NES / Famicom (FCEUmm)
Go back to the main menu, then select Netplay
Select Connect to Netplay Host
Enter dracolair.net
Select File in the upper left, then Load Content...
Navigate to where you downloaded the Dr. Mario (JU).nes file you downloaded, and select it.
Just want to play locally?
Assuming you have completed steps 1 through 5 above, you can then just Load Content...: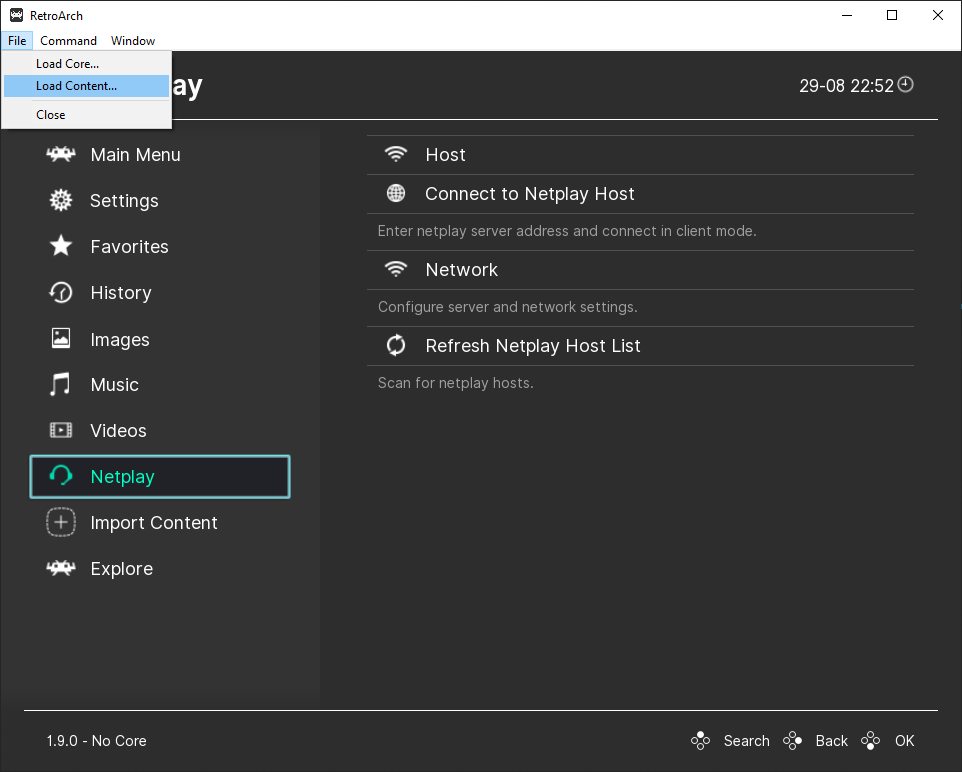 and select the Dr. Mario (JU).nes file: