1 min to read
DooM Ep 23 with Salmagundi
Boxes and Mysteries oh my!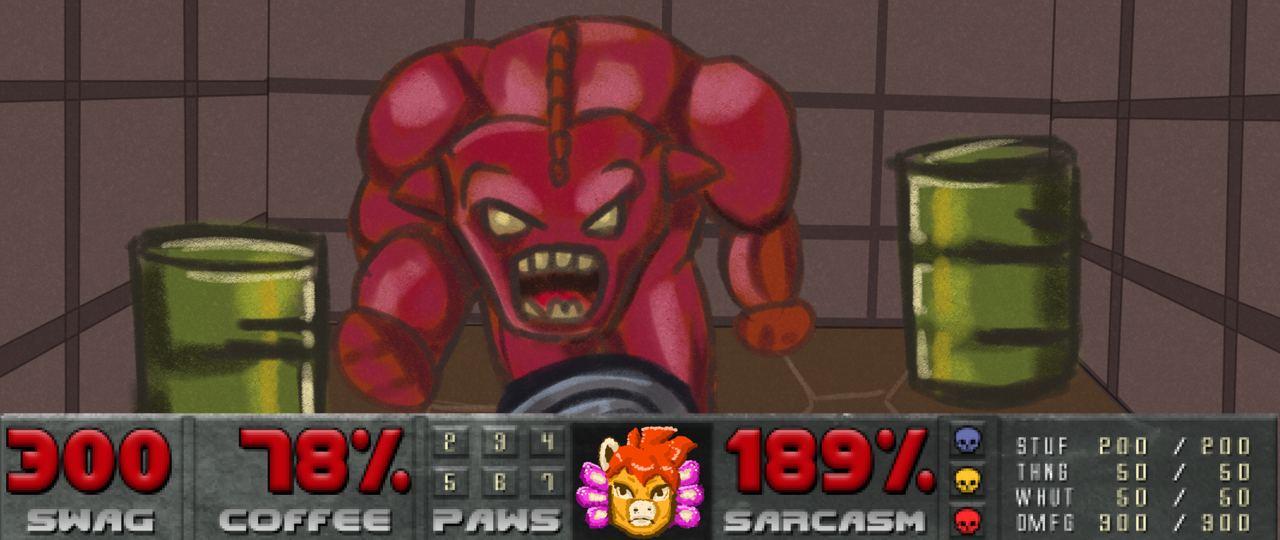 Get DooMed Sunday, October 4, 5pm central, with Salmagundi!
Salmagundi of Ringtail Cafe and Furry Mystery Box is joining us for some Doom and podcasting! They have quite the background and history with furry conventions, as well as other fandoms, so tune in to twitch.tv/DraggorDotMe and check it out.
Live at:
You want to play: Instructions
Download the main files here
Unzip it
Go to the folder, then go into the Doomseeker folder.
Run doomseeker-portable.bat
Once Doomseeker is open, search for Draggor in the upper right to find the server.
Double click it to join. If you're prompted to download files, click okay/say yes.
Schedule