2 min to read
DooM Ep 56 with Cosmik
What comes after galaxy brain? Cosmik!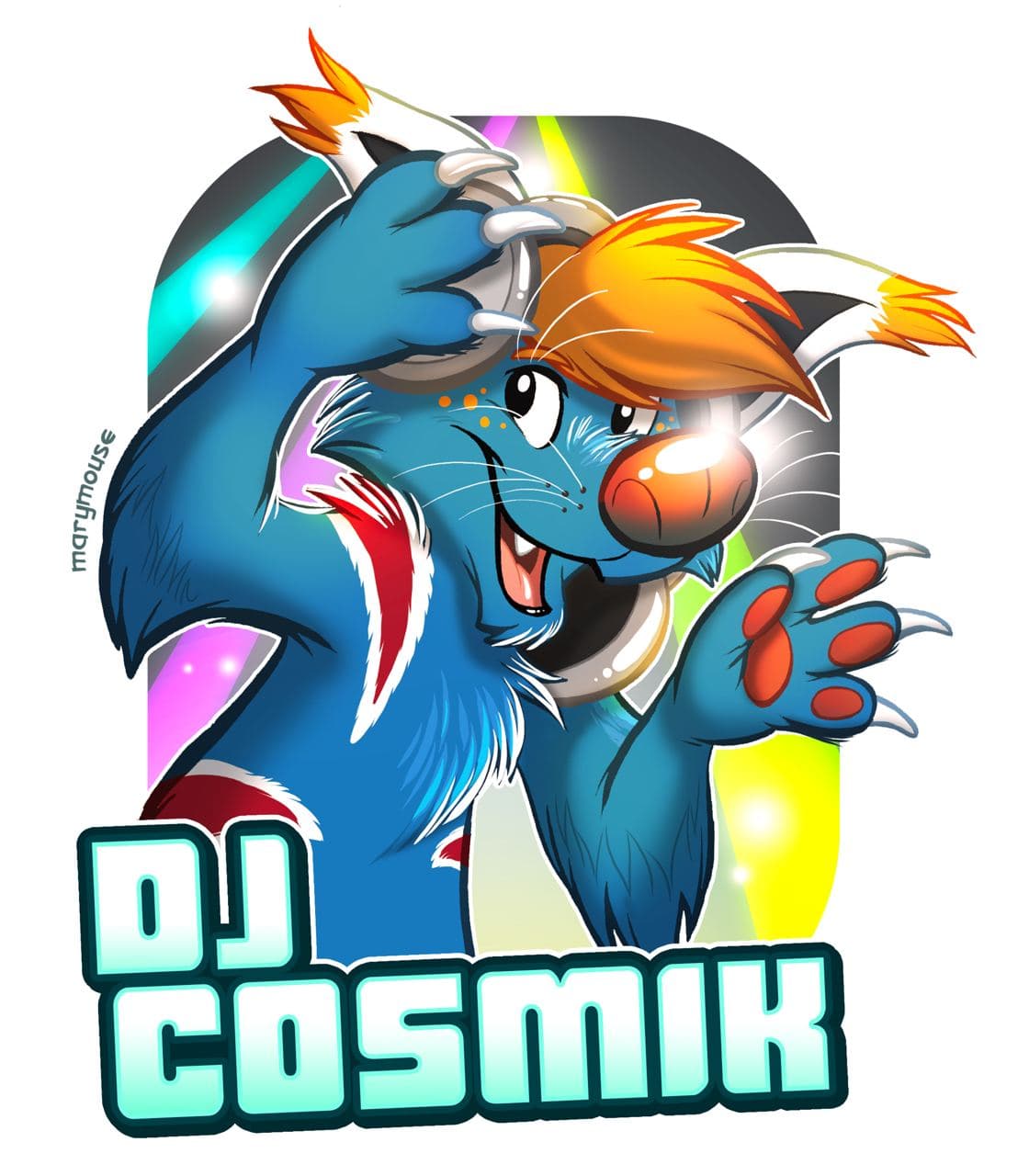 Get DooMed Sunday, July 11, 5pm central, with Cosmik!
COSMIK has been entertaining the fandom since his first con in 2011, performing variously as a solo act, a duo with his husband, Rhubarb the Bear, a founding member of Bandthro, and a DJ. He has entertained at Anthrocon, Eurofurence, Furry Fiesta, Megaplex, Confuzzled, Mephit Fur Meet, Just Fur the Weekend, Furvester, Califur and more. His dead dog pub sing-alongs at Anthrocon are legendary. He currently serves on the board of directors of Just Fur the Weekend (www.jftw.org (http://www.jftw.org/)) and on the staff of Anthrocon and Megaplex. In all his spare time, Cosmik has been recording his debut CD, which he always hopes to release "later this year." To keep up to date on this and other projects, follow @TheRealCosmik on Twitter, and check out https://www.patreon.com/Cosmik for exclusive content.


In his human form, Cosmik is a freelance musical director, accompanist, vocal coach, actor and DJ whose professional career spans over 50 years and hundreds of shows. He is currently Music Director at the Winter Park Playhouse, in Orlando, FL, and entertains regularly at the Rose & Crown Pub and Dining Room in Walt Disney World's EPCOT. He has sung with the Dapper Dans of Main Street, tickled the ivories at the Hoop Dee Doo Revue and the Grand Floridian Resort, and spent several holiday seasons as Grandpa Who in Universal Studios' Grinchmas Holiday Spectacular. He performed his award-winning cabaret I'm Just Not That Gay at Orlando and KC Fringe Festivals and at Don't Tell Mama in New York. Hobbies include baking, travel, crosswords and language learning.
Where to watch?
Live at:
You want to play: Instructions
Download the main files here
Unzip it
Go to the folder, then go into the Doomseeker folder.
Run doomseeker-portable.bat
Once Doomseeker is open, search for Draggor in the upper right to find the server.
Double click it to join. If you're prompted to download files, click okay/say yes.
Schedule